If you're ready to take a step up from a vape pen, you owe it to yourself to check out the V2 Pro Series 7 personal vaporizer from V2 Cigs. Particularly considering some of the innovations that come with this unit, including the automatic and variable settings which make it easy to vape either e-liquid, dry herb or wax, it's going to be a force to be reckoned with.
The Series 7 is definitely still portable, but it's much heavier and thicker than a pen device; in fact, it's even a bit wider than a traditional eGo, the long-time leader in this class. For want of a better term, we felt this vaporizer looked much "sleeker" than most large tank systems because its unique construction allowed the designers to make it look like a one-piece unit. There's only a silver band separating the mouthpiece from the rest of the device (along, of course, with the activation button and LED indicators). The Series 7 is available in black, blue or steel, with black mouthpieces. You're unfortunately really not able to see the amount of e-liquid (or other medium) left in the tank from the outside, but the large-capacity tanks made that less of an issue for us.
Before we get to the specifics of this unit and its performance, here's what stood out to us on the Series 7 vaporizer. Like its older brother Series 3, it has three different tanks available for either e-juice, loose leaf or wax. However, the advanced technology in this unit not only detects the medium and is able to automatically select the proper settings (as in the Series 3), but also has manual controls so you can choose between three different voltage settings for liquid or wax (3.7V/4.2V/4.7V) and three different temperatures for loose leaf (390F/415F/440F).  The settings are controlled by a different number of taps on the activation button instead of a separate knob, which we found a bit difficult to get used to but quickly decided that it was an advantage because the button settings are almost impossible to change accidentally. The other plus we found was the construction, which is (similar to the Series 3) based primarily on magnets rather than components which are threaded, making it a snap (literally) to open, close and charge the vaporizer. (The cap on the cartridge does still have to be screwed on-and-off to fill the tank, however.) What surprised us was that this system can do so much more than the Series 3 while still having the "hidden" tank/atomizer and magnetic ports, and do it without any extra controls needed.
Here are the details you've been waiting for. The unit comes standard with a e-liquid tank which holds 2.5 ml and a loose leaf tank that you can pack 1300mg into, good sizes for an eGo-type device. A wax cartridge is due out later this year and will cost $29.99 extra. The tanks all fit right into the battery unit and are held magnetically. As for the battery, it's a strong 1800 mAh with the variable settings mentioned earlier. The kit also includes a USB charger with an AC adapter and a cleaning kit. A car adapter is optional; there are no other battery options. The kit carries a hefty price tag of $149.99 which we thought might be a bit high, but you do get a lot of oomph for the money.
OK, now for performance. Quite simply, it was terrific for a personal vaporizer that doesn't rely on more intricate sub-ohm vaping. There was very good vapor with a decent throat hit at the lowest battery setting, and huge amounts of vapor with the strong hit that we prefer at 4.7V; we also thought the taste was cleaner than with the Series 3. Battery charges lasted an average around two days while vaping at a variety of settings, and the 2.5 ml tank easily kept us going throughout the whole day without a refill. When it came to loose leaf, the device did exactly as promised, heating quickly and delivering a very good experience (we used the medium temperature setting) with a large enough cartridge capacity to keep the vape going for a while. We look forward to testing the wax cartridge when it's out.
We've described V2's e-liquid choices in more detail in our Series 3 review; the brief summary is that they have a good number of standard flavors and strengths but not the enormous range of delicious choices you can find from companies VaporFi or Halo. Naturally, you can use any juice from any company with the Series 7, so it really shouldn't be a major consideration.
Quite simply, the V2 Pro Series 7 is a huge step forward from their earlier Series 3 and we like it better than more traditional units like the eGo. It's a strong choice for heavy vapers or those who more control over the experience than is possible with most vape pens, and a clear winner if you plan on vaping several different mediums.

15% OFF V2 CIGS STARTER KITS
Get 15% off all V2 Cigs kits with this exclusive coupon code. We check online daily and this is the biggest discount available. Just click the button to your right, and then use the code when you check out. Discounts work on all sale merchandise, too, so you can add to your savings when you shop the V2 site.

15%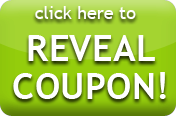 wow15wow15

10% OFF V2 CIGS MERCHANDISE
Get 10% off all V2 merchandise with this exclusive coupon code. We check online daily and this is the biggest discount available. Just click the button to your right, and then use the code when you check out. Discounts work on all sale merchandise, too, so you can add to your savings when you shop the V2 site.

10%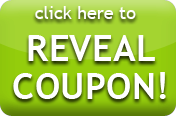 wowwow